History of AAC
AAC stands for Autoclaved Aerated Concrete. This ultra light-weight concrete has many unique advantages to offer for construction industry. The history of AAC starts way back in the year 1923. Till then, AAC has brought in revolutionary changes in the construction industry and serves as one of the best construction industry materials.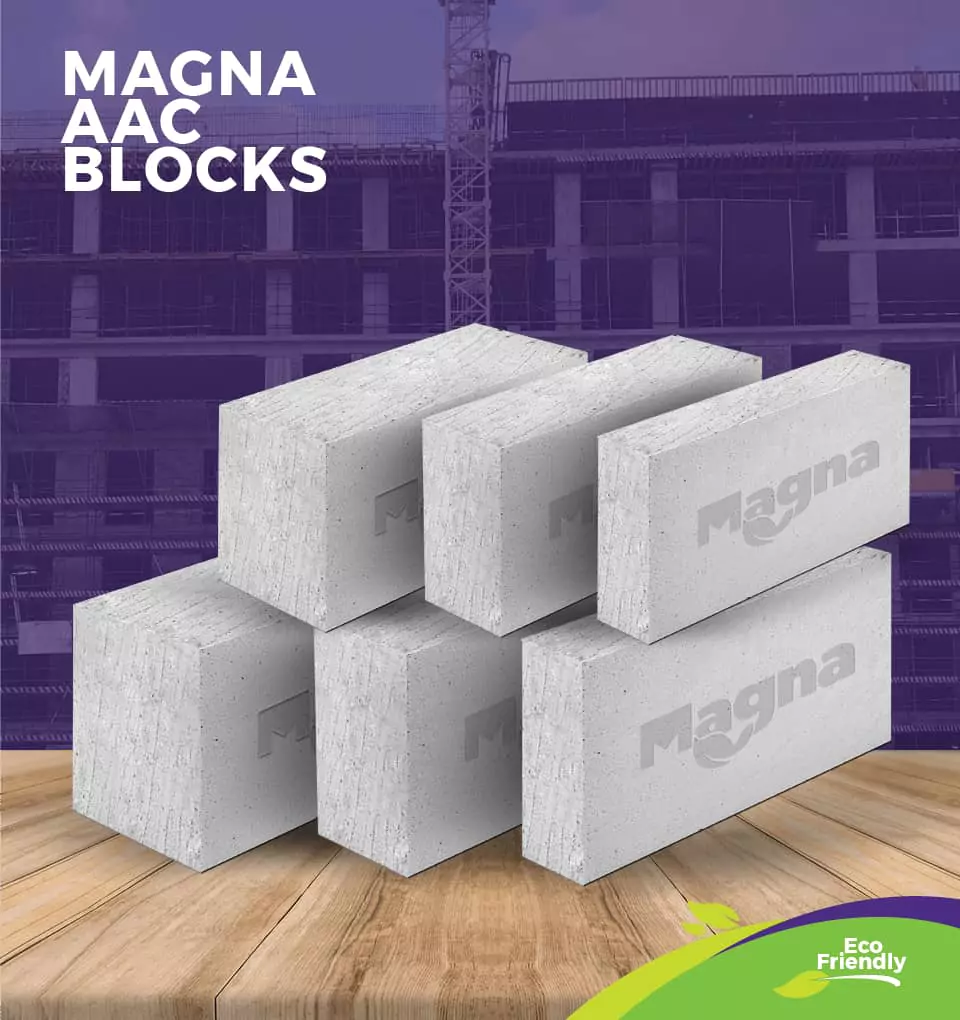 Why Magna AAC ?
Magna, right from day one, is focusing on delivering high quality construction materials to our customers. In this direction, Magna has explored and identified AAC block is the right material due to its twin advantages, viz. feature-rich safe material and cost-effective in the longer run.
Magna leaves no stone unturned to produce outstanding AAC blocks, which increases building quality significantly and at the same time brings down costs at the construction site considerably.
Unique features such as light-weight, fire-resistant, sound-resistant, etc.
Cutting-edge technology equipment and knowledgeable technical experts.
1,75,000 sq. ft. vast area to produce, store and deliver high quality AAC blocks.
Consistent quality assurance systems, mechanism and technical know-how to ensure required density, size, quantity to fulfill customers' unique needs.
Rich experience in accomplishing many key construction projects wherein AAC blocks are the main construction material.